If you are a biker or a speed and motor enthusiast, you must have wondered which is the fastest bike on the planet? Which bikes outsmart every other machine in power, cc, horsepower, and speed? Well, we have solved this problem for you. Here is the list of the ten most powerful, fastest, meanest bikes running on wheels. Hope you, too, own and ride these beasts one day.
The fastest bikes on the planet in order of sequence are:
BMW K1200S
MV Agusta F4 1000R
Kawasaki Ninja ZX-14R
BMW S1000 RR
Aprilia RSV 1000R Mille
Honda CBR 1100XX Blackbird
Kawasaki Ninja H2R
The MTT Turbine Superbike Y2K
Suzuki Hayabusa
MV Agusta F4 RC
BMW K1200S
BMW K1200S bikes are exciting for their impressive performance and style. These bikes are sleek and fast and come in various color combinations. These bikes offer incredible performance, and with 12 cylinders, you're sure to turn heads as you cruise down the road. The bike has a smooth engine, responsive steering, and a comfy seat. The bike also has saddlebags and an engine guard.
The K1200S bikes make them a great choice for riders in the market for a powerful bike that generally weighs less than a middleweight but can go into high speeds. Overall, the K1200S bikes are a great value and a great option for riders looking for a bike that provides power and speed. It's built on aluminum framing and comes in standard and optional touring models available with optional panniers.
MV Agusta F4 1000R:
The MV Agusta F4 1000R is a superbike capable of taking you wherever you want. This bike is excellent if you want to ride long distances since it has plenty of power and a smooth ride. The bike also features an electronically adjustable suspension, which you can adjust. The F4 1000R accelerates from 0-60 mph in 3.7 seconds. The bike also gets excellent fit and finish, and it's comfortable to ride, thanks to its lightweight, narrow fuel tank and low seat height. It also features a slipper clutch, an uprated cooling system, and aerodynamic parts.
Kawasaki Ninja ZX-14R:
Kawasaki bikes are famous for their speed and power, making motorcycles for various purposes. The Kawasaki Ninja ZX-14R, for example, is very expensive, powerful, and fast. It has an inline-four, liquid-cooled, 16-valve engine, four valves per cylinder. Other features include:
A six-speed wet-clutch transmission.
3-way adjustable rear suspension.
An electronically adjustable traction control system.
The attractiveness of this bike is that it is super fast, but it also has an extremely light chassis.
BMW S1000 RR:
The BMW S1000 RR is a motorcycle designed to be a track-only machine, so it's one of the more beloved bikes among track racers. The bike is lightweight and extremely agile and is an affordable option for enthusiasts who love riding their bikes on the racetrack. Its engine produces more than 200 horsepower while weighing in at a trim of 147 pounds. Its frame is made from a newly developed carbon-fiber material, and it's among the first bikes available with electronically adjustable suspension. It also looks amazing with its sleek body and also comes in several colors to choose from. It has got great suspension and braking as well.
Aprilia RSV 1000R Mille:
Aprilia is an Italian company specializing in motorcycle design, manufacturing, and racing. The RSV 1000R Mille is one of the fastest bikes on the market, reaching a top speed of 186 mph. The RSV 1000R Mille, when equipped with a wind tunnel-tested RSV 4 cylinder engine. The bike is manufactured using the best technology and quality. As a result, it is the most powerful bike in its category. The bike has a six-speed automatic gearbox and comes with a dry weight. It offers a high amount of performance with reliability and quality.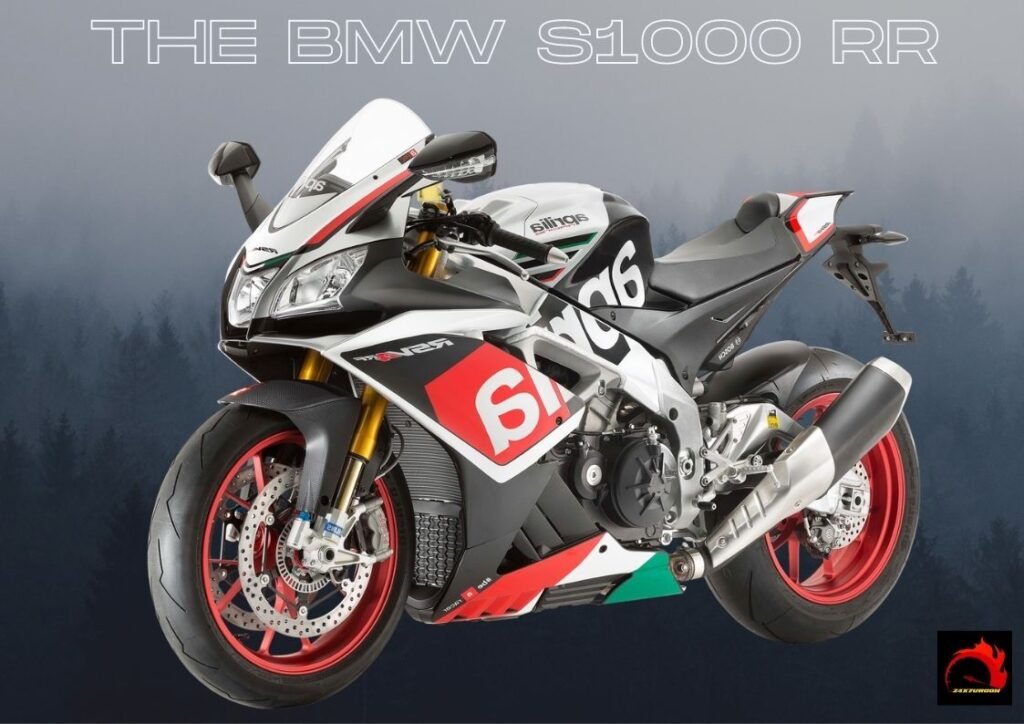 Honda CBR 1100XX Blackbird:
The CBR 1100XX Blackbird is lighter, faster, and more powerful than ever before. It is considered the best motorcycle due to its perfect braking system, good acceleration, and amazing speed. In addition, it is popular for its easy handling. The 1100XX Blackbird is, therefore, very versatile and packs a lot of power.
The 1100XX Blackbird bike also has better suspension than many other bikes, making it ride easier and better. In addition, the bike carries a 6-speed gearbox, which accelerates the bike from 0-60 mph in just 6.2 seconds. The bike's fuel tank capacity is 13.4 liters. The CBR 1100XX Blackbird also features a slipper clutch and a six-speed transmission that rivals some of the fastest production bikes globally.
Kawasaki Ninja H2R:
The Kawasaki Ninja H2R is the fastest production motorcycle. The H2R was designed specifically for the track. Its super-lightweight frame includes its carbon fiber and titanium components. These bikes have a reputation for being powerful, fast, and sleek. In addition, they have the reputation of being a "real motorcycle." They are perfect for those people who want to duke it out with traffic or race other bikes.
The bike features a supercharged 998cc inline-four engine that revs to 14,000 rpm. The motorcycle is 10,000 pounds, making it the lightest in its class. The H2R features a fixed fairing, a windscreen, and a two-piece seat adjusted to accommodate two or four passengers. Windscreen to help absorb some of the force of impacts and an extra layer of steel under the engine itself for extra protection. It offers high-speed thrills without the consequences, making it a great choice for enthusiasts who want to ride fast and not worry about getting stuck in the mud or running down.
The MTT Turbine Superbike Y2K:
The Y2K bike features a variety of gears and is lightweight. It also has front LED lights, front and rear speakers, and multi-colored lights controlled by the handlebar buttons. The bike's top speed of 160 mph and 200 miles per hour acceleration speed make it one of the speediest and most powerful motorcycles globally. The bike is designed for speed and is built with innovations to ensure that it always has as much power as the rider can request. The bike weighs a mere 1100 pounds.
The MTT Turbine Superbike Y2K bike is powered by process of combustion technology. A turbine compresses air from an external source. The turbine's combustion chamber is placed between the turbine and the motor, where it converts the compressed air into power. The compression process generates power.
The turbine engine is created from layers of carbon fiber stacked on top of each other and then bonded using epoxy. Small ball bearings are placed inside the engine to help it spin freely. The turbine engine then powers a 150kW generator through an electrical generator. The generator then feeds into a 6.6KW AC motor, which turns the rear wheel. Next, a 2.4KW DC motor turns the front spokes. The Y2K bike also has a rear brake, which supplies 21.2kW of braking power.
Suzuki Hayabusa:
The Suzuki Hayabusa is simply one of the fastest motorbikes ever made, which features a V-twin engine and a top speed of over 200 mph. The Hayabusa is the lightest production motorcycle ever produced, with its carbon fiber body making it as light as a car. The Hayabusa is so light that it eliminates the need for a suspension yet still gives riders an insanely smooth and effortless ride.
The engine was designed to have a powerful, responsive engine with ultra-low weight, high durability, and optimal power delivery. The Hayabusa is unique among sports bikes because it uses a rigid frame, suspension, and brakes. The bike weighs 106 pounds. The Hayabusa requires 23.3 gallons of fuel to travel 100 miles. The bike's engine is a 6.0 liter, 16-valve, DOHC, inline 4-cylinder.
MV Agusta F4 RC:
It's a lightweight motorcycle that weighs just 301 pounds. The F4 RC runs on a liquid-cooled 4-cylinder, 4-stroke 899 cc engine with 305 horsepower and 38.5 pound-feet of torque. The MV Agusta F4 RC can reach a top speed of 146 mph. The RC bike features carbon-fiber wheels, bodywork, a swingarm, and a titanium frame. In addition, the MV Agusta F4 RC bike also comes with a 2-gallon fuel tank, which gives you approximately 50 miles per tank.
The bike is also comprehended for its superior handling and athletic construction, making it fun to ride on the racetrack. With a sizable 899 cc engine, it produces plenty of torque and puts that power to the ground via a pair of slick racing tires. The bike is also well equipped to handle speed bumps and jumps. And with its sophisticated suspension and adjustable traction control, it can handle just about any situation a rider can throw at it.
Conclusion
The fastest bikes can climb slopes and hills with ease. The fastest bikes can hit high speeds and do without folding. Faster bikes allow you to go farther and faster to get more distance out of your ride. They also enjoy being ridden on rough roads and trails. In addition, the fastest bikes have powerful engines, intricate designs, and sleek looks. Ride one now and feel the adrenaline rushing through your veins.