Can you get a DUI on a bike? Driving any vehicle, even a bike, under the influence of alcohol is not advisable due to its danger. NHTSA statistics state that nearly 28 people die due to driving under the influence of alcohol every day. No one would ever want to be part of these statistics. You may think that a bike would be a great way to travel when drunk, but your state laws may not agree. In Nearly 20 states, DUI applies to bikes as per Avvo data. 
What are the biking DUI laws?
Every state in the US has a different DUI law, but the general DUI offense is committed if:
The person driving has .08% or more alcohol in the blood by weight.
Is impaired by or under the influence of alcohol or any other controlled substance.
While this rule applies to almost every vehicle, in some states it applies only to motor vehicles. So if you are in a state where the law applies to every vehicle, you may get a DUI on a bike. The bike, too, comes under the term vehicle. The whole situation depends upon how the state defines the term vehicle. It is illegal even to ride a bike if under the influence in states like California. So you may not get DUI on a bike but would be charged anyway.
It is always better to avoid drinking and riding a bike, as even if you don't get a DUI, you may still face public intoxication or reckless driving charges.
State-wise laws on DUI
| | |
| --- | --- |
| State | Can you get a DUI on a bike? |
| Alabama | Yes |
| Alaska | No |
| Arizona | No |
| Arkansas | No |
| California | No |
| Colorado | Yes |
| Connecticut | Yes |
| Delaware | No |
| District of Columbia | Yes |
| Florida | Yes |
| Georgia | Yes |
| Hawaii | Yes |
| Idaho | Yes |
| Illinois | No |
| Indiana | Yes |
| Iowa | No |
| Kansas | No |
| Kentucky | No |
| Louisiana | No (Court ruled) |
| Maine | No |
| Maryland | Yes |
| Massachusetts | No |
| Michigan | No |
| Minnesota | No |
| Mississippi | Yes |
| Missouri | No |
| Montana | No |
| Nebraska | No |
| Nevada | No |
| New Hampshire | Yes |
| New Jersey | No |
| New Mexico | No |
| New York | No |
| North Carolina | Yes |
| North Dakota | Yes |
| Ohio | Yes |
| Oklahoma | No |
| Oregon | Yes |
| Pennsylvania | Yes |
| Rhode Island | Yes |
| South Carolina | No |
| South Dakota | Yes |
| Tennessee | No |
| Texas | yes |
| Utah | yes |
| Vermont | No |
| Virginia | No |
| Washington | No |
| West Virginia | No |
| Wisconsin | No |
| Wyoming | Yes |
Source AVVO
What should you do when pulled over for cycling under influence?
If the police pull you over on suspicion of being drunk, you should follow certain protocols to ensure your safety. It would help if you remembered that the law officer had stopped you due to suspicion. There are some tests to identify whether you are impaired or not, and the police would carry out the same.
It would be best if you did not panic, and it is always advisable to corporate with the police, whether you are guilty or not.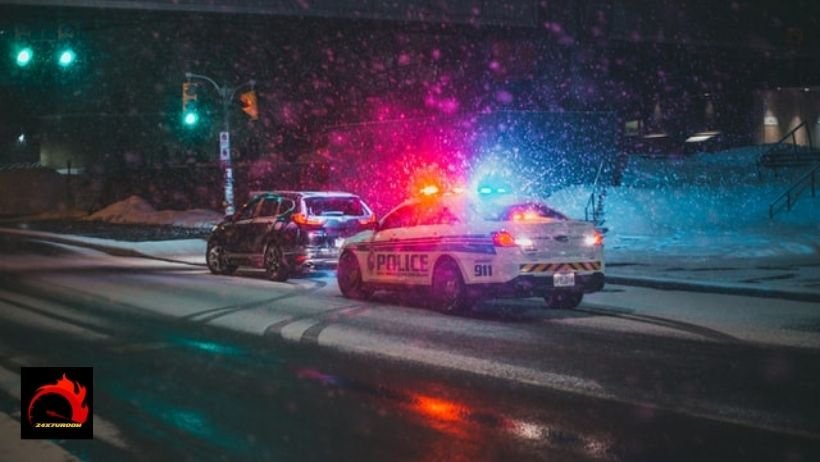 Here are some protocols you must follow when pulled over by a law officer while driving a bike.
Try to be as calm as possible.
Pull over to the side and wait in a safe area.
Don't do sudden moments as it may startle the police.
Your hands should be in view of the police officer.
Whatever you say can be used against you, so say as little as possible.
Don't directly admit to wrongdoing.
Make sure to write down the incident when the officer releases you. It can be of great use if you decide to fight the case.
If you are charged with a DUI, consult your lawyer about it.
Conclusion:
Whether you get a DUI for riding a bike under an influence entirely depends upon the state in which you are present at that moment. As different states have a different sets of rules. Also, the charge would depend upon the definition of the vehicle within the states. But if you are intoxicated with alcohol or any other substance, it is advisable not to ride any mode of transport. In that state, you pose a danger to yourself and other commuters.
Moreover, you may also get charged for reckless driving or public intoxication. So if you are drinking, you shouldn't drive that day and park your bike somewhere safe, then take a cab or ask a friend to drop your home.